New Year, new you – How to enjoy a "dry January", the rest of the year and beyond!
A new year is a perfect opportunity to leave behind bad habits in an attempt to change our ways and better ourselves in the forthcoming year. Many think of it as a time to start focusing on improving health and wellbeing, with getting fit, mindful eating and alcohol abstinence being three of the most common resolutions. However, many tend to neglect other aspects of their health and put off seeking help and advice for treatable conditions, especially those that are often considered 'embarrassing' or 'taboo'. In particular, sensitive conditions such as stress urinary incontinence (SUI).
What are the causes of stress incontinence?
Some women suffer from bladder weakness when exercising– meaning that it can have an impact on your new fitness routine – but can also occur when coughing, sneezing or running. The condition affects women of all ages, but factors such as age, weight, pelvic floor disorders and childbirth can put you at greater risk of experiencing it.
How common is stress incontinence?
Stress incontinence affects a third of women at some point during their lifetime. Despite the condition being so common, many women prefer to suffer in silence rather than look for help to treat the symptoms. In fact, a survey of more than 2,000 women commissioned as part of the 'Control Your Choice' campaign found that over a third (39%) of the women questioned said they had waited up to 6 months before eventually seeking treatment, while a shocking 12% admitted to leaving it for up to 5 years or more1.
What stops women from seeking stress incontinence treatment?
• Many find their weak bladder simply too embarrassing to discuss, whether they are talking about it with their friends, partners or mums. Some even struggle to raise the issue with their GP. Indeed, according to the same survey, two thirds (67%) of women under 45 would be embarrassed about discussing stress incontinence. This is one of the reasons for why women live with the condition long-term and delay seeking treatment.
• There is a lack of knowledge amongst women about the different stress incontinence treatment options available. The survey found that 77% of women think that there needs to be an increase in awareness and understanding about the treatment options for stress urinary incontinence amongst women in general. The lack of knowledge and information leads to women simply just "padding up" and "putting up" with their weak bladder because they're unaware of alternative solutions which can alleviate the symptoms. The so-called benefits of incontinence products have recently been heavily promoted and glamourised by manufacturers, although in 2019 this led to a complaint from the Royal College of Nursing (RCN) to the Advertising Standards Authority. The RCN explained one of the reasons for their concerns was because the adverts wrongly tried to normalise stress incontinence. The other reason being that the adverts failed to provide advice about the treatment options available for the condition.
• Last year the press was dominated by debates about tension-free vaginal tape (TVT), also known as mesh, and whether it should continue to be used to treat stress incontinence. Concerns were raised following nationwide media reports sharing stories from women who experienced severe pain and devastating side effects following the procedure. Worryingly, the Control Your Choice survey also found that almost half of those questioned (38%) said that the recent concerns with mesh being covered extensively in the media would deter them from seeking any advice from a health professional about alternative stress incontinence treatment options.
Three ways women can avoid a 'wet' 2020:
1. Pelvic floor exercises can help improve the symptoms of stress incontinence in most women – as long as they are done consistently and correctly. But they can sometimes be difficult to do properly, especially if the muscles have become weakened over time. Exercise aides and apps can also be used to help improve your technique. Another option is visiting a specialist physiotherapist who will guide you through exercises and offer advice and techniques on how to strengthen the pelvic floor muscles.
2. Speaking to a healthcare professional about stress incontinence treatment options available can help clear up any confusion or concerns women may have. At first, a GP is likely to suggest trying physiotherapy for 3 months to help strengthen the pelvic floor muscles. However, if physio doesn't work for you, your GP will be able to talk through alternative weak bladder treatment options – most of which are widely available on the NHS. Your GP may suggest a treatment called bladder neck bulking, which uses water-based gels, such as Bulkamid®, to help to close the bladder neck and prevent leaks. The procedure is minimally invasive and takes around 15 minutes and, in some cases, can be carried out under local anaesthetic. It involves injecting a water-based gel into 3 or 4 locations just below the bladder neck, creating a "cushion effect" to help prevent urine leaking. Research from a randomised control trial of over 200 women published last year in the Journal of Urology found that 92% of patients were cured or improved after being treated with Bulkamid®2.
3. Some women will still opt for wearing incontinence pads daily as a way to deal with any unexpected 'leaks'. But experts continue to warn that this shouldn't be seen as a long-term solution, coupled with growing anxiety about the impact incontinence pads have on the environment. Such pads and pants are not easily disposed of, taking hundreds of years to decompose in landfill sites. Indeed, another survey conducted by Control Your Choice in 2019, found that nearly two thirds (66%) of women were concerned about the environmental impact of incontinence pads3. But if you do choose to wear incontinence pads or pants, do make sure that you're always prepared and carry spares!
References
1 Fieldwork for the survey commissioned by Contura International, took place 1st – 4th December 2017, among 2,000 women, aged 18+
2 "TVT surgery versus Bulkamid injection for primary stress urinary incontinence: a randomized clinical trial" Authors: Anna-Maija Itkonen Freitas, Maarit Mentula, Päivi RahkolaSoisalo, Sari Tulokas, Tomi S. Mikkola : J Urol in press
3 Fieldwork for the survey commissioned by Contura International, took place 21st – 27th August 2019, among 2,001 women, aged 18+
Success Stories
How urethral bulking has helped other women.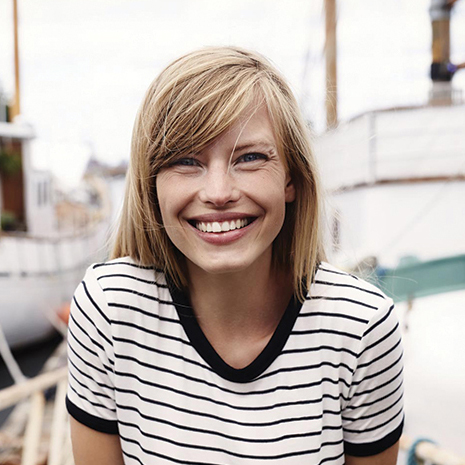 The procedure was very simple. I was completely dry within a day or two, and returned to work the next day, carrying on with life as normal.

Read the rest of the Story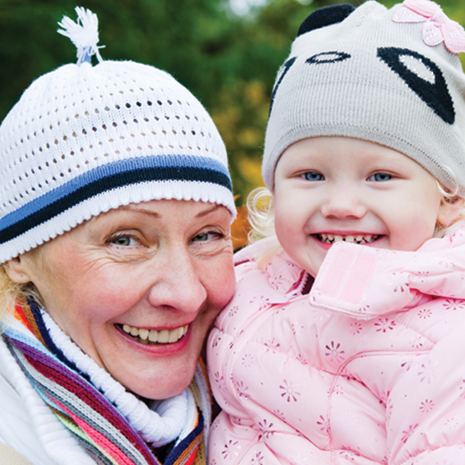 As a keen walker, enjoying regular holidays in the Lake District, I soon decided that stress incontinence wasn't something that I was prepared to put up with. I'd tried pelvic floor exercises and specialist physiotherapy but neither seemed to make much difference.

Read the rest of the Story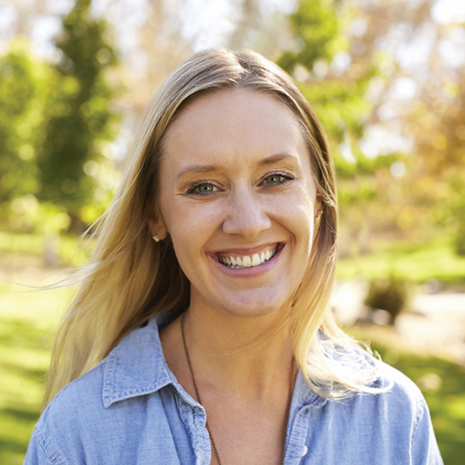 Over the past few years, I'd really got into going to the gym, particularly working with weights but increasingly my bladder issues - and those embarrassing leaks - were really starting to impact on what I could comfortably do.

Read the rest of the Story